If A Natural Disaster Strikes, Are You Ready?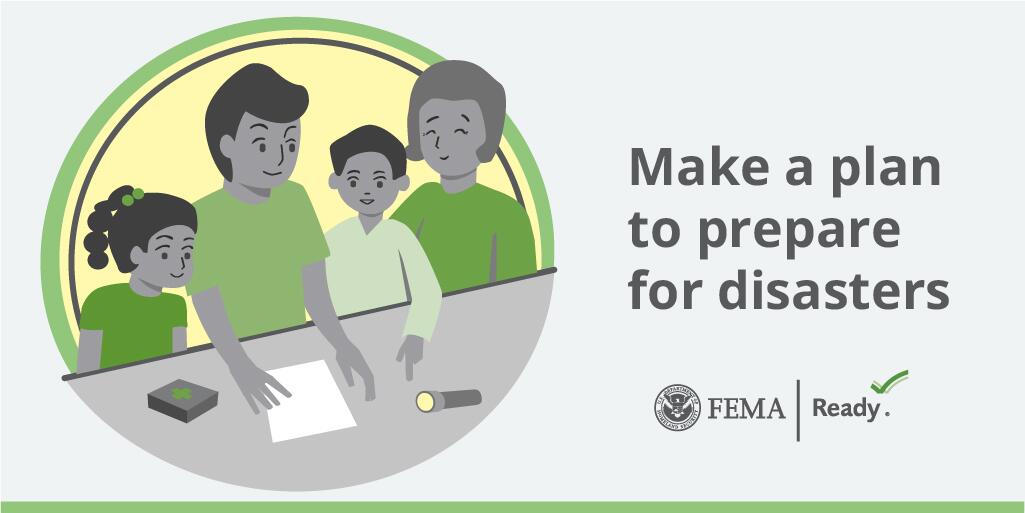 Did you know that there were almost 100 natural disasters in the United States in 2021? Severe thunderstorms, flooding, tornadoes, and more all caused over $145 billion dollars worth of damage and displaced thousands from their homes. While we can't predict the weather, we can plan for its impact. Everyone has unique considerations to make when preparing for a natural disaster. Are you or your loved one ready?
September is National Preparedness Emergency Month, and the Federal Emergency Management Agency (FEMA) recommends a four-step approach to preparing for emergencies: Be Informed, Make A Plan, Build A Kit, and Be Involved.
Be Informed
Is where you live or visit more prone to a specific type(s) of disaster? Most have seasons in which they are more frequent or likely to occur. Being aware of these time frames serve as a good reminder to make sure any perishable supplies aren't outdated. Knowing the best responses for your personal circumstances is the key to maintaining your health and safety. A few things to consider:
Are you signed up for emergency alerts in your area? Are you able to receive them in multiple modalities (television, radio, online)?
If you need to evacuate, how will you do so? Where will you go? If you have specific needs, will they be able to be accommodated? You might consider contacting and reserving a space if time permits.
Have you signed up for your local disaster emergency assistance registry for individuals with disabilities or special needs?
Make A Plan
What will you do when a disaster occurs? Discuss and create a plan with your friends and family on what you will do in case of an emergency. Consider the unique mobility and medical needs of all involved. Make sure everyone is looped in on the following:
Where will you go in an emergency?
How will you evacuate or shelter in place? What supplies do you need?
How will you communicate with each other?
Build A Kit
Building a kit that is specific to your unique circumstances is one of the best ways to prepare for an emergency. Think about what you use in your day-to-day routine while considering what might serve as a backup or replacement. Do you have:
Food and water for several days?
All necessary medications, supplies and equipment?
Any important documents, with an electronic backup?
Batteries for electronic devices?
Be Involved
Making preparations can seem daunting. However, National Care Advisors is here to help. Contact us today to have a member of our team review you, your loved one or your client's situation and customize a plan to fit your specific circumstances and needs.

For more information about disaster preparedness for individuals with disabilities, please visit https://www.ready.gov/disability or contact your local department of emergency management.
Image provided by FEMA.