Preventing Costly Medical Equipment, Supplies and Adaptive Technology Mistakes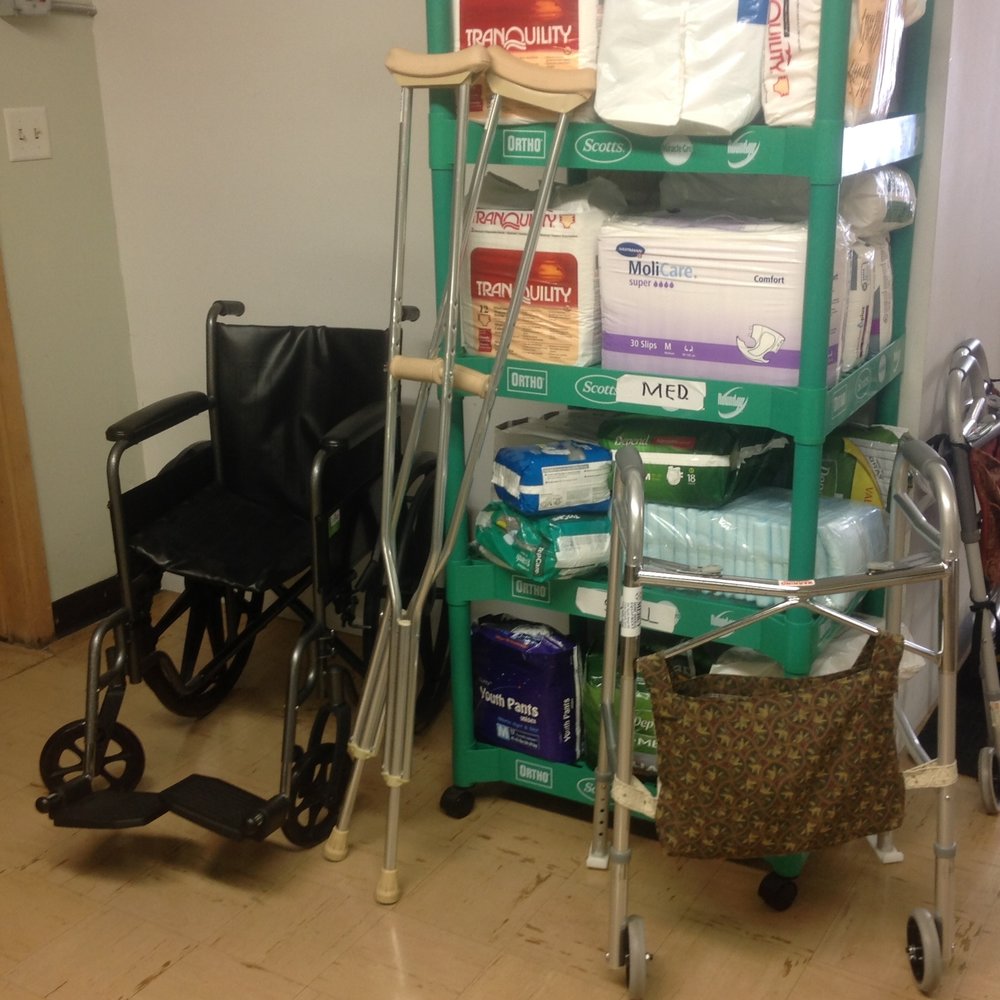 A common observation when our nurse consultants visit a client home is that there is usually a closet or other storage area in the home full of unused equipment, supplies, and adaptive equipment.
There are several reasons that this occurs:
The client's needs change, but the recurring monthly supplies order is not updated
The family or vendor fails to accurately and fully assess the client's functional ability, home space, and support needs for a piece of equipment or adaptive technology
There is no funding mechanism established for timely and quality repairs
This problem can be a drain on client financial resources, not to mention the general waste of equipment and supplies that could potentially be put to better use.
National Care Advisors recommends the following steps as "best practice" when considering the purchase of supplies, equipment or adaptive technology:
Consult with the medical professionals actually working with the client, including physicians, physical therapists, occupational therapists, speech therapists, home care nurses/aides and a professional nurse case manager when considering equipment or adaptive technology. Many solutions appear ideal in online videos or promotional material, but it is important to understand how the technology will be utilized for the specific individual it is intended.
Parents and family members may obtain information from blogs or other sources that may influence their decision to purchase equipment that is not considered standard or covered by insurance sources. It is important that the parents discuss alternative options with treating therapist or nurses working with their loved one prior to purchasing a piece of equipment or adaptive technology that cannot be returned.
Get accurate measurements and consider the client's functional ability, space in the home or room that the equipment is going to be used in – prior to purchasing equipment.
Work with insurance carriers, public benefits agencies, and other support services to determine if the cost of the equipment or device can be fully or partially covered by available benefits. It may take time and advocacy to receive benefits, but it can save the individual and family considerable money. Specific wording on a prescription or physician recommendation may be required to obtain insurance, Medicaid/Medicare or public school benefits coverage.
Obtain quotes from multiple vendors and negotiate the price. DO NOT accept the list price or internet price as the best price.
Pay close attention to the return policy. Many vendors have a "no return" policy on both standard and custom equipment, so it is important to fully understand and be comfortable with the solution prior to purchase. There are vendors that offer return policies, so shop around.
Determine if there is "rental" option if it is not clear the equipment will be needed for an extended period of time.
Purchase a "trial" amount of disposable supplies before committing to a full case, if possible. If the supplies are not working well (leaking incontinent briefs, wrong formula), work closely with the vendor and/or a qualified nurse case manager to find a better solution.
Evaluate volume of supplies to have at least a 2 weeks buffer/emergency supply but not a huge overstock problem.
Engage a case manager to assist with the steps above and provide expert opinions on the purchase of equipment, adaptive technology and supplies. If the individual has a special needs trust, often the trustee and court will require documentation that the steps above have been taken. If the equipment is not covered by benefits, written justification for the purchase may be required for approval of the expenditure.
Medical equipment and adaptive technology can be life changing for individuals with disabilities and their families/primary caregivers. It can also cost thousands of dollars and be challenging to implement. It is important to collaborate with medical professionals, benefits providers, vendors, case managers and the family to ensure that the right solution is made available and precious resources are used wisely.
National Care Advisors is here to help clients, their families and their representatives navigate these challenges. Our team of nurse consultants have extensive experience finding the right equipment and adaptive technology, coordinating with medical professionals to ensure the solution is appropriate, advocating for public benefits, negotiating with vendors and documenting the process to ensure compliance with applicable Special Needs Trust administration requirements. Are you or your client considering making a equipment purchase? Reach out today to see how we can help!