Navigating K-12 Education with a Special Needs Child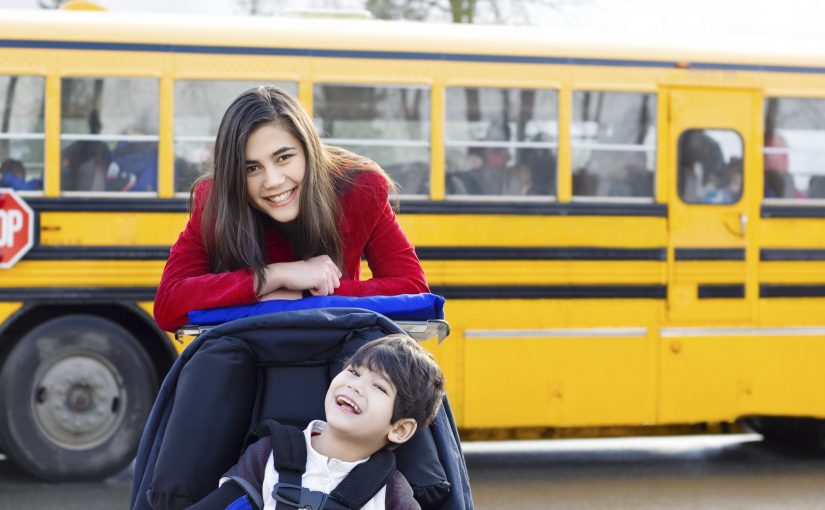 All parents hope to raise their children in a way that maximizes their potential. Parents spend endless hours helping their sons and daughters to become educated, well mannered, thoughtful adults who can reach their highest potential. If you have a child with special needs, this task may become incredibly more challenging.
In most communities, there is an expanded pool of resources available to help parents of children with special needs. Advocacy groups, parent support communities and government resources can help many parents tackle the public education environment and ensure that their son or daughter is receiving an appropriate education. Even with these accessible resources, many parents struggle to navigate this complex world.
At National Care Advisors, we help families develop comprehensive, specific education plans for their children to ensure they do not get lost in the public education system. We work with parents, private and public school systems and education interventionists to create and implement measurable plans that are unique to the child's individual ability level. Our Master's trained education consultant collaborates with parents to accomplish specified objectives and goals for their child and to overcome challenges through a positive team approach that will result in the best possible outcome.
1. Selecting the right school for your child
Unfortunately, not all school systems are created equal. Funding varies between systems causing administrations to prioritize different initiatives. This can mean the difference between your child having access to direct therapies, obtaining the proper academic, emotional, social, and behavioral support, or even receiving a high school diploma. Our education consultant can work with you to objectively evaluate school choices and ensure that your child has the opportunity to succeed to his or her maximum potential. Whether you are choosing between different public school districts, private schools or home schooling, our experienced staff can evaluate your child's unique circumstances so that you can make an informed decision that best fits the needs of your child and family.
2. Understanding the IDEA Act, IEPs and 504 plans
Once your child is in school, ensuring proper instruction and opportunity becomes the next challenge. Fortunately, the US government enacted the Individuals with Disabilities Education Act (IDEA) in 1990 to ensure individuals with disabilities are provided a free and appropriate public education that is tailored to their individual needs through early intervention, special education, and related services. IDEA requires that all students in the nation who qualify under certain guidelines are offered an Individualized Education Plan (IEP) that is specifically designed to meet the educational needs of that child in the least restrictive environment possible. States receive federal funding for IEP eligible students to guarantee that this is possible.
If your child does not quality for an IEP under IDEA, Section 504 of the Rehabilitation Act of 1973 established 504 plans that can help ensure the school district is implementing proper modifications and accommodations to meet your child's special education needs in the school environment. 504 plans are typically less detailed without specific goals and objectives and are not funded by the federal government. These plans utilize a broader definition of "disability" for qualification purposes to ensure each student's needs are being met through Specially Designed Instruction to allow for an equal opportunity to demonstrate adequate educational progress.
While IEPs, and to a lesser extent 504 plans, have specific requirements mandated by the federal government, there can be varying degrees of implementation of these legal obligations by each school system. At NCA, we feel it is extremely important to work collaboratively with your child's school to ensure the best possible educational environment for your child. Many public schools in the US face immense challenges, including underfunding, overcrowding and lack of training. This at times can create an adversarial relationship between parents and educators.
If appropriate, NCA can also advocate for other mandated public school services such as:
Extended School Year Services
Alternative School Placement
Education/Transition Services beyond Grade 12
Adaptive technology and equipment
Our education consultant has worked to create successful IEP and 504 plans for many families. Sometimes having an objective, third party to help mediate these very emotional discussions can help create the best outcomes. Your child will most likely be in this setting for many years. It is important to understand your rights as a parent and student, but also to develop a respectful and collaborative relationship with the educational team to ensure your child receives the education they deserve.
3. Home schooling options
For many parents, home schooling their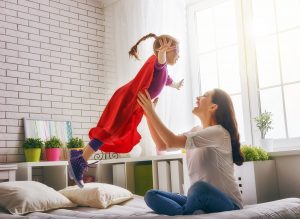 child with special needs may be a welcome relief from the challenges of working with schools to obtain a proper education plan. While that may be the case, it is important to understand the implications of home schooling your child. Many states and local governments have specific laws and requirements for home schooled children. Also, the choice to pursue this type of educational programming may also mean deciding to forgo valuable resources that could help improve your child's quality of life and educational attainment potential. Home schooling is certainly desirable for many families with special needs children, but before making that decision it is important to understand the pros and cons as they pertain to your child's individual situation and needs.
Our education consultant can work with you to develop a home schooling plan, with support resources, that is unique to your child, his or her disability and your family's personal wishes. We will review applicable education regulations and ensure the program meets all requirements for your child's advancement in the education system. We can also provide transition assistance to or from home school into a mainstream educational environment when appropriate.
4. Post High School Transition
Special needs children often face their greatest challenges at traditional major life events. Graduating high school is often one of those events. Many of the educational resources available to individuals with special needs abruptly stop when the student turns 21 or graduates from high school. As we all know, these individuals continue to need our support long after high school ends. Planning for this transition is vital to ensuring that your son or daughter maintains and continues to improve their quality of life, including post-secondary, employment, and independent living goals.
National Care Advisor's consultants work with parents prior to this transition to discuss quality, cost effective and realistic options. It is important for parents to develop a plan that ensures the individual quality of life goals of both the parents and child are met. The first question that our team always considered is What are your quality of life goals, both individually as parents and for your son or daughter? Many parents have spent so much time and energy raising their special needs child that they've never even thought about this question. During this transition time from high school to adulthood, it is important to work through this discussion with a team of resources. Answering the following questions can help guide the development of a comprehensive transition plan:
Is your son or daughter capable of living independently?
If not, what level of support is required to ensure they have a high quality of life?
Is your son or daughter capable of earning enough to financially support themselves?
What is your vision for the care of your child when you are no longer able to care for him/her?
What are the costs associated with the vision for future quality of life.
These questions are hard to ask and even more difficult to answer. Yet, the sooner you start thinking about these topics, the easier the transition for your child. We recommend a team approach involving the parents' choice of financial planner, attorney as well as the NCA consultant to make sure that the long term plan is viable. Having solutions in place, even if not immediate, can also avoid future crisis situations as unexpected challenges arise.
National Care Advisors can assist with the development a comprehensive post high school transition plan based on the unique needs of your child and your vision for quality of life.
Educating a child with special needs will never be easy, but here at NCA we hope to lessen the burden on parents and improve the quality of life for each member of your family. Every child is unique, with vastly different abilities, interests and potential. Recognizing and advancing those extraordinary characteristics of every child is our goal with every client.
Life can throw many obstacles at us. Are you moving to a new area? Want to discuss challenges you are facing with you child's school? Questions about your child's IEP or 504 plan? Do you have a child that will be transitioning out of public school benefits and into adulthood? We are always more successful when working as a team. Schedule an appointment today with Care Advisors Online or call us to discuss other service options!