Family Relocation and Optimal Education Placement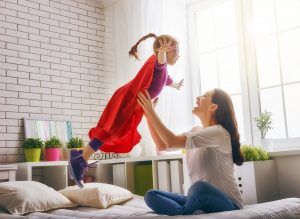 Teamwork at National Care Advisors consistently leads to improving the quality of life for individuals with special needs while preserving necessary resources that will be critical to maintain proper care levels throughout their lives. NCA's education consultant and certified nurse case manager recently collaborated with a family of a special needs child to assist in the relocation from Georgia to Ohio due to the husband's employment and military service. The team reviewed the child's educational and medical documents to help determine locations in the Ohio area that may best serve the child's needs. Once the family settled in their new home, our education consultant worked to assist the family in registering the child in the new school system and advocated for additional services that he was not receiving in his previous school system.
Based on the review of educational documents, a home visit by the nurse case manager, and recommendations from the child's primary care physician, the family pursued an Autism diagnosis for their child at the Cleveland Clinic Center for Autism. NCA helped the family review the medical documentation and present it to the new school system to identify appropriate educational programming that could meet all of the child's medical, emotional, social, and cognitive needs in the Least Restrictive Environment. Now, this child is receiving all necessary direct and group therapies, including contracted vision therapy, as well as a modified curriculum with behavioral supports on a daily basis in an alternative private school setting that is completely funded by the local public-school system. This change of placement from the local neighborhood school has led the child to approach learning with a positive attitude that enables him to be successful in his new learning environment and to transfer learned skills to the home and community settings.
This young child is now thriving in his new school setting with a support team that communicates with the family on a daily basis. There are no limits for a child with special needs when placed in the appropriate educational setting with a staff who truly invest in and understand that individual. National Care Advisor's education consulting services enables families to better understand the transition process when changing school systems and transfer the necessary special education services to enable students to be successful throughout their learning experiences.
About National Care Advisors Education Consulting and Advocacy Services:
National Care Advisors provides a broad range of education consulting and advocacy services, including IEP review, public/private school advocacy, school transition support and post-secondary education planning. Our masters trained special education consultant works collaboratively with our nurse case manager to assist special needs individuals and their family, financial, and legal support team navigate the education system to ensure all children, regardless of ability, are able to achieve academically. Want to learn more about our services and team? Contact us today to discuss how we can help your loved one or client reach their potential.